JET SKI RENTALS
We offer a brand new line-up of Yamaha VX Deluxe WaveRunners. Our jet skis can safely accommodate up to two people or 475 lbs. Rentals include a watertight dry storage area perfect for towels and other essentials, life vests, snorkel gear, ice cold bottled water, and an awesome outdoor shower with complimentary towel service.
As much as we have tried to accommodate booking requests, due to no shows, traffic, and general delays, we have found it best to receive all our guests on a walk-in/first come, first serve basis. Sorry for any inconvenience.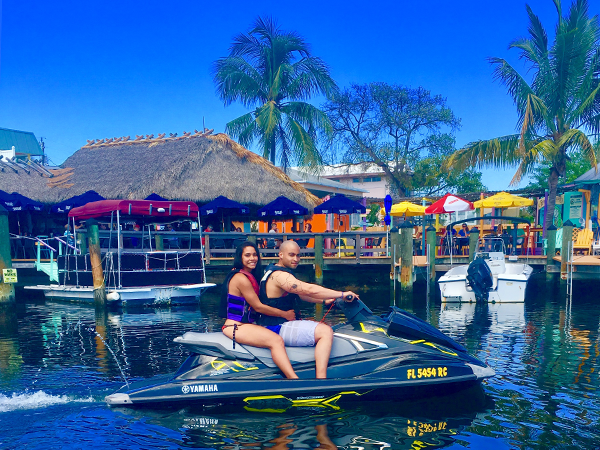 per quarter hour
$

49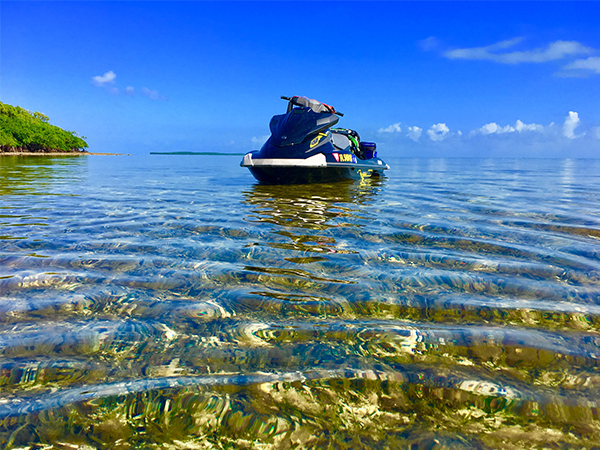 per half hour
$

69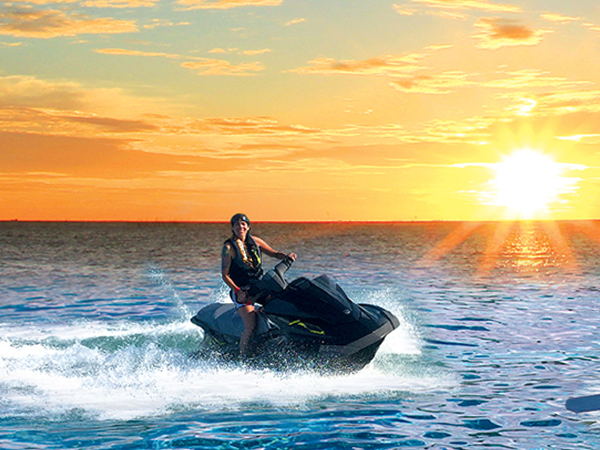 per hour
$

120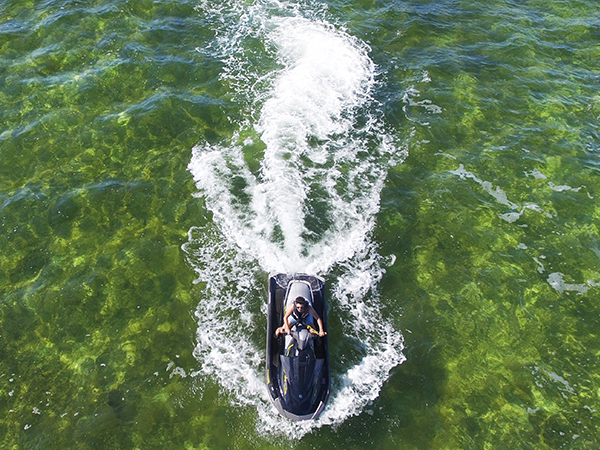 2 hours
$

220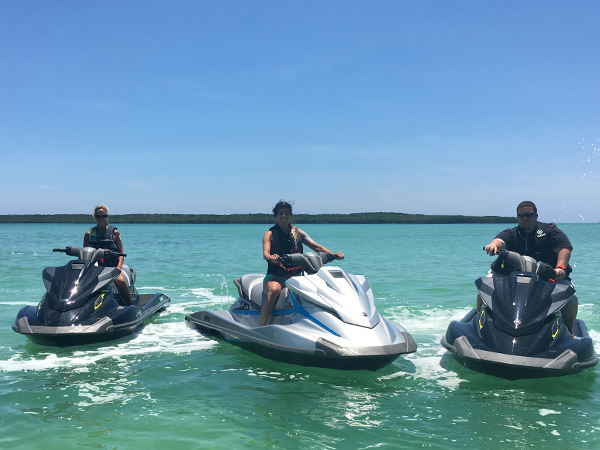 4 hours
$

350
CLEAR BOTTOM KAYAKS
CLEAR KAYAKS
2 hours
$

50
100% Clear Kayaks

Seats 1-2 Riders

Passengers Ride FREE

Snorkeling Gear Included

Weight Capacity 375lbs
READ OUR RAVE REVIEWS
Had a great time on the brand new ski's. Great equipment and great customer service. First time here to the keys and they had no problem taking the time to tell us about some great spots to check out while riding around. —Brian
Sonny and Gwen were not only extremely nice and awesome, but they also provide excellent service. As first time customers, we had a great time and lots of fun. We would definitely recommend this to family and friends. —Jorge & Jessica
If it's possible to give them a 10 star rating I would!! Sonny and Gwen are the best!!! How could people not have fun here?! They are loving, treat you like you are part of their family, and their equipment is phenomenal! My family and I will definitely be going back! —Sara
Tropic watersports is located in a small cove surrounded by a hotel and a great restaurant. Sonny and Gwen were really friendly and professional. We rented one jet ski are all new and powerful. Sunny while preparing our jet ski Gwen told us all measures of safety… Read More
Florida's Personal Watercraft Regulations
A person must be at least 18 years of age to rent a personal watercraft in Florida.
Anyone born on or after January 1, 1988 is required to either have successfully completed a National Association of State Boating Law Administrators approved boating education course or have passed a course equivalency or temporary certificate examination and have in their possession a boating education ID card and a photo ID card before operating a vessel with a motor of 10 HP or more in Florida.
Identification cards for persons completing the course or the equivalency exam are good for a lifetime. Temporary Certificate exams are made available to the public through contractors. The temporary certificate is valid for 12 months from the issue date.
Please check the list of vendors that issue temporary certificates, or you may take an online Boating Safety Education course.
Book Your Activity
Complete these easy steps to book online.
Thank you for checking out our website and requesting a booking for a jet ski and/or clear kayak. A "booking" is a courtesy we offer to our guests, we do not currently charge a fee for bookings however, if you are unable to keep your booking, we ask you return the courtesy and text or email if you cannot come. Our bookings are a request, we do our best to get guests out and in at their requested time.
Step 1: Click on your preferred reservation date in the Booking Calendar. Step 2: Enter your name and complete all form fields. Step 3: Let us know the water sports equipment type you'd like to rent and your preferred reservation time slot within the Activity Type & Time field. Step 4: Click the "Send" button to deliver your message to us.Due to circumstances beyond our control (i.e. traffic, weather, getting lost, running late & "no shows") we do our very best to respond to bookings within 48 hours prior to your arrival. We can't wait to see you! Thanks for playing with Tropic Water Sports.